With a business engagement and skills week, incorporating all ages from nursery to year six, the children at Westfield Primary School are getting a yearly opportunity to be inspired by real people from the world of work whilst gaining a host of useful skills. Using Primary Futures, Westfield Primary School invites a range of volunteers in as part of this #FantasticFutures week. The volunteers talk about to the children about their jobs, helping them to understand the huge range of jobs they can aspire to and the importance of what they are learning in school with fun interactive workshops. In this short blog, Head Teacher Simon Mills tells us a little more about the impact of #FantasticFutures week:
"The following research proved pivotal last year when we first introduced the #FantasticFutures week:
By introducing children to successful professionals working in different roles and industries, teachers and school leaders can help children to broaden their horizons and increase both their awareness of the opportunities open to them and their confidence and self-awareness. This can be particularly important in less advantaged areas with high unemployment or places where most parents work in similar roles.*
At Westfield, we are passionate about promoting opportunities for business and education to work together, exploring a range of activities that will provide children with access to the support they need to raise aspirations and unlock their career potential.
During #FantasticFutures week, Westfield Primary played host to over 32 different businesses and professionals with the main aim of raising children's hopes for future careers. Following the success of a similar week last year, various different companies and individuals worked alongside the children to talk about their roles. Using Primary Futures we connected with a huge range of inspirational visitors. Employees from the MOD, Royal Navy, NHS, Virgin Media and local universities were just some of the inspirational Primary Futures volunteers in attendance.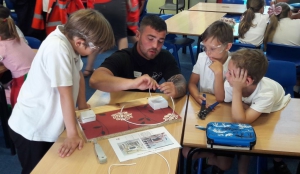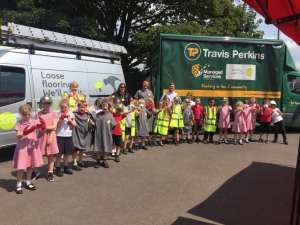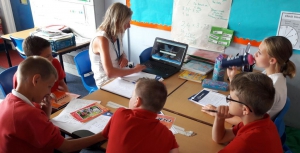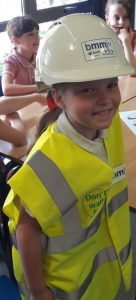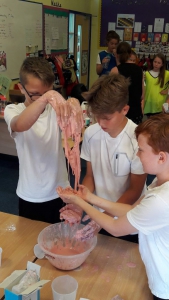 The aim of the week was to raise the children's aspirations, whilst at the same time providing them with many exciting activities and opportunities. With feedback from the children such as "I loved being a food scientists because I found acids really cool", and "I like it when I did the experiment with germs. The glitter spread to the next person like germs do." it's clear our aim was achieved.
The children explored a range of skills and competencies, including; creativity, innovation, problem solving, teamwork, communication and careers awareness – all relevant to careers in STEM industries.
Whether it is designing boats, insulating a Concorde jet engine, plumbing pipes or launching rockets into space, it's clear to see that the future of children at Westfield Primary has never looked so fantastic!
Our goal is to make this an annual week to provide a consistent message that there is a wealth of jobs and opportunities both within and beyond the local community.
*NAHT in partnership with the Education & Employers Taskforce (2014)."
If you would like to organise a similar event for your school sign up at the top of the page to start inviting volunteers, or contact us at enquiries@inspiringthefuture.org