John Snell, Head Teacher, at Welton Primary School shares his experience and reasons for organising a Primary Futures event at his school.
Welton Primary School has held two successful careers days with visiting volunteers. John, and his school, organises such events due to their passion for raising the aspirations of the young people in their school and "belief that this should start at Primary stage".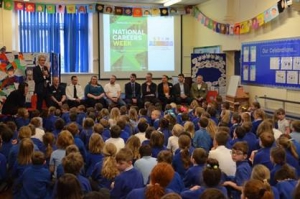 The most recent event they ran was in March 2018 and focused on STEM subjects. John was enthusiastic about the "brilliant range of volunteers" that attended. Their local press release summarises the event:
Welton Primary School in Midsomer Norton recently held a very successful Careers Event as part of the National Careers Week. The school are currently focusing on STEM learning; Science, Technology, Engineering and Maths and the careers event was a great opportunity for the children to meet people from the world of work who use these subjects in their jobs. They were lucky enough to meet a wonderful range of people from a Submariner Lieutenant Commander, an air traffic computer programmer to a bridge designer and risk analyst! The children were enthralled with the event and the school are continuing to look for volunteers and companies who might be able to join them to share their enthusiasm for STEM subjects in the future.
The feedback from the children was overwhelmingly positive. John shared with the volunteers in his thank you letter that "the children really enjoyed learning about what you do and my evidence form pupil surveys suggests that they are all now more interested in STEM related subjects following the event – a real success!".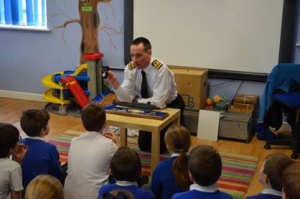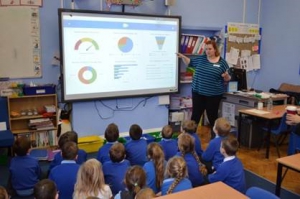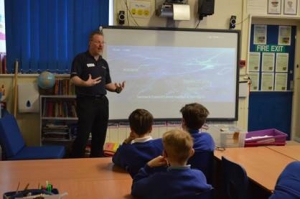 Pupils commented:
"I enjoyed finding out about all of the different jobs using STEM" (Girl, age 11)
"The visitors were really enthusiastic!" (Girl, age 10)
"I found it really interesting" (Boy, age 7)
John commented saying "one of our particular aims of the event was to motivate and inspire the girls in our school and I am delighted that our evidence shows an increase in their confidences and interests in STEM related subjects". He and his team "plan to continue the momentum that has been generated for the remainder of the academic year".
They plan to follow up on this event with a yearly Careers day as well as incorporating aspects of careers learning in all terms.
Thank you John for sharing your school's inspiring event with us.
If you would like to organise a similar event for your school sign up at the top of the page to start inviting volunteers, or contact us at enquiries@inspiringthefuture.org